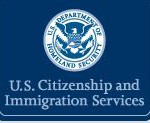 This is repost from USCIS communique: USCIS Administrative Appeals Office Launches Search Tool for Non-Precedent Decisions.  Immigration practitioners may find it useful.
The Administrative Appeals Office (AAO) of U.S. Citizenship and Immigration Services (USCIS) has launched a search tool for most non-precedent decisions since 2005.

Non-precedent decisions apply existing law and policy to the facts of an individual case. The decisions are binding on the parties to the case, but do not apply new or alternative interpretations of law or policy.

However, USCIS occasionally "adopts" an AAO non-precedent decision as binding policy guidance for agency personnel. These decisions are available at Adopted AAO Decisions.

For AAO precedent decisions, which may announce new legal interpretations or agency policy, visit the website of the Department of Justice's Executive Office for Immigration Review.